Synology Sonarr torrent workaround after Kickass went offline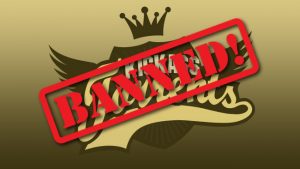 The following process will not enable Sonarr to download the torrents as before. Instead, it is a workaround in order to Synology Download Station to do the actual search/downloading and Sonarr to do the rest; archiving, renaming etc.
Sonarr configuration should remain as is.
Step 1
Visit https://showrss.info/ and create an account.
Step 2
Navigate to "My Shows" tab and add all the TV shows, you want Download Station to monitor, in the list.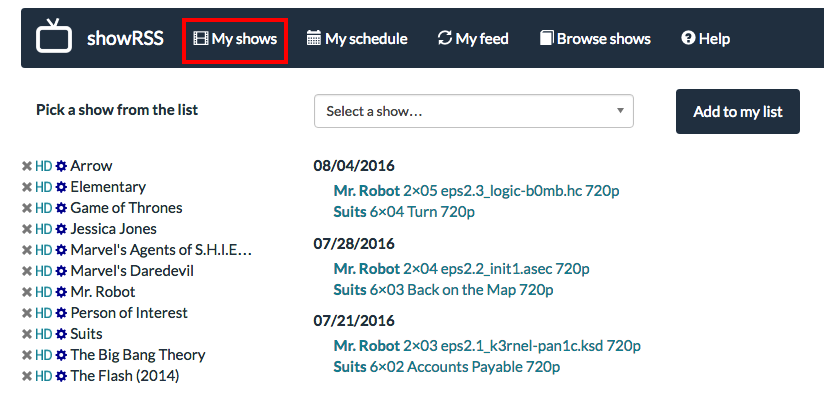 Step 3
Then select the settings icon

for every show and select the required quality and whether to download the repack versions.


The final outcome should look something like the image of step 2.
Step 4
After completing the setup, navigate to "My Feed" tab and copy the custom feed address that showrss will generate for you.
Step 5
Open Download Station in Synology and Navigate to Settings and RSS menu. There you can set the update interval (every how long to check for new torrents). Press OK.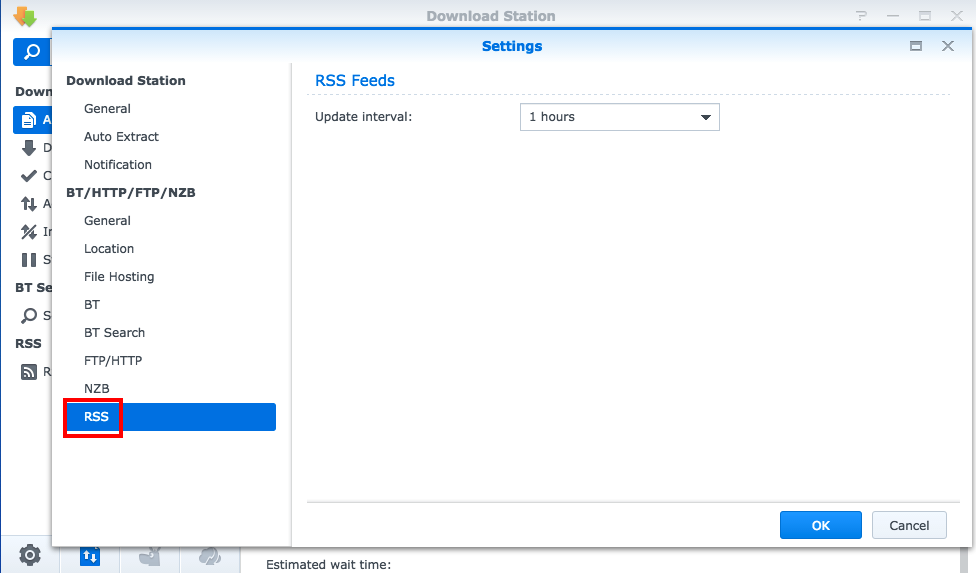 Step 6
Then navigate to RSS Feeds section of Download Station and select the + sign on the top. Paste the URL copied from "My Feed" tab of showrss.info and tick the box "Automatically download all items". Press Add.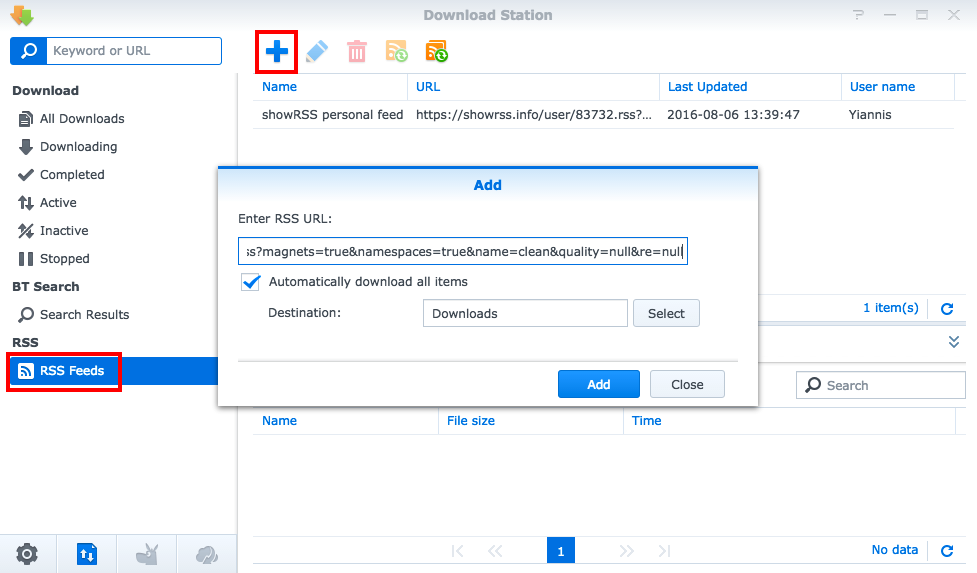 Step 7
Pray to the internet gods that everything works as expected!