WordPress plugin update Connection Information
A common error that you can come across while updating your WordPress plugins is the one in the screenshot where WordPress is requesting to provide the Connection Credentials in order to be able to update.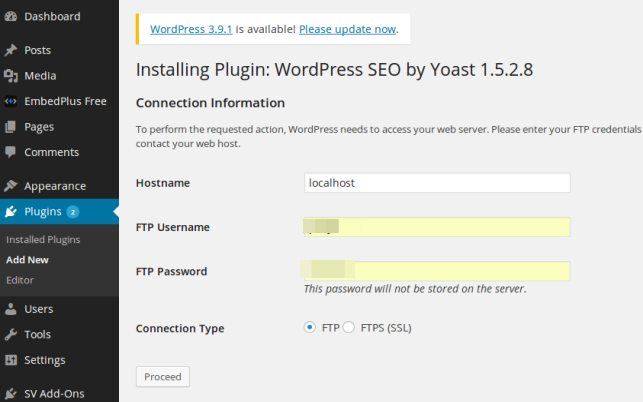 For me personally this happened when I moved my websites to a new server and the permissions of the files changed. WordPress is checking the ownership of the files while updating and they must match some specific criteria described in various posts in the web.
There is no need to go into much detail on what is causing the problem since there is a very simple solution which worked on all my websites. Just add below line at the bottom of wp-config.php and you are done!

define('FS_METHOD','direct');